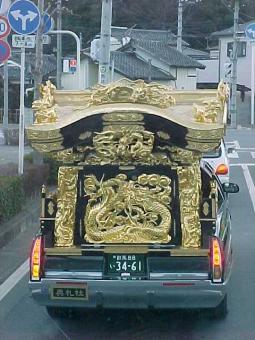 When it comes time to take that last ride, you may as well go out with all the style you can muster.
For some reason, the Cadillac seems to be the most popular chassis for hearses in Japan.
Of course, not all hearses are this elaborately decorated. Some have simpler lines and copper construction. And yet others are the plain black type so well known in America.